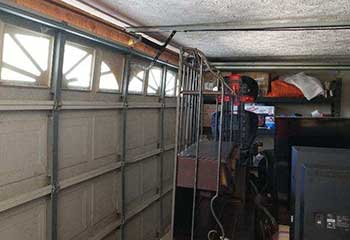 Track Replacement
Customer Issue: The customer's tracks did not have the insulation they needed, and warped out of shape until the door couldn't move through them.
Our Solution: Because of the warping, some of the screws holding the old tracks in wouldn't turn with just a drill. We had to break the tracks off around them in order to get them looser. After we removed the old tracks and screws, we put in the new pair we measured, creating fresh screw holes away from the old. Once we slid the door rollers back down into the new tracks, it ran without issues.
Charlotte Sopenmeyer
- Heartland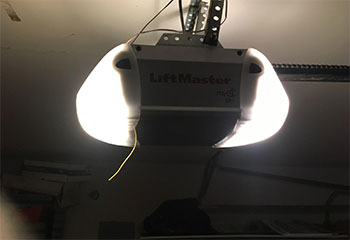 Opener Installation
Customer Issue: Mr. Wolfe wanted our assistance to find and install a new garage door opener for him in his newly built garage.
Our Solution: Working closely with the customer, our professional took into account all of his requirements for the new opener before suggesting a LiftMaster WLED model to him so he could use his smartphone to operate it. Once it was assembled by our technician, they installed it and connected it to the system before testing it.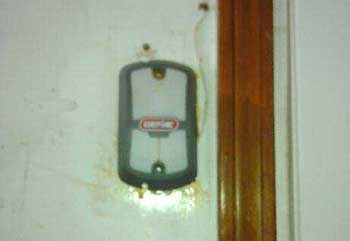 Opener Remote Control Failed
Customer Issue: Mrs. Christensen's remote control was not responding.
Our Solution: Once our experts determined that the batteries were not the problem, tests were then done to find out what was causing it to malfunction. It was determined that it was simply too old and degraded to work properly so our team replaced it.
Rosalie Christensen
- Terrell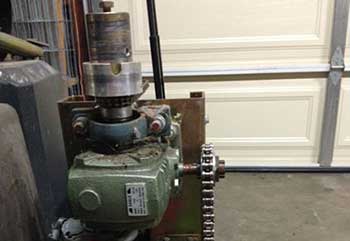 Garage Door Troubleshooting
Customer Issue: The motor is running after the door is already closed.
Our Solution: We determined that it was not a mechanical but an electrical problem with the opener mechanism itself and the up-limit switch needed to be re-calibrated. We adjusted the screws on the side of the opener's motor housing to change the limit, and the problem was solved.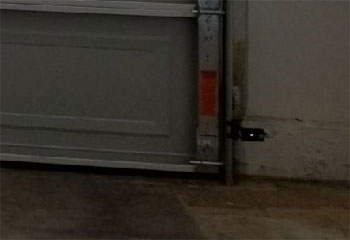 Sensor Alignment
Customer Issue: The door wouldn't close.
Our Solution: After checking all possible mechanical causes we determined that the reason for the problem was with the sensors. They'd become misaligned, so we cleaned adjusted their position, cleaned their lenses and ensured that their wires were intact. We then tried closing the door again, and it reacted without any issues.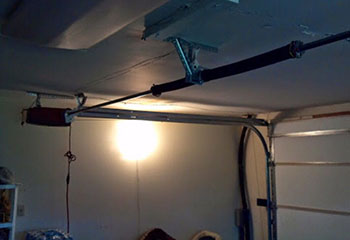 Spring Replacement
Customer Issue: Extension spring broke.
Our Solution: Although only one of the two springs broke, replacing both was necessary to prevent balance issues and another unexpected break down. We fitted new units that were a perfect match for the door's weight and size, and then secured them with new safety cables.